For years, Susanne and I hosted many Rotary Youth Exchange students in our home. This program was an entry point to Rotary for me, and my heart is truly in it. When Rotary's exchange programs were suspended because of COVID-19 to keep students and families safe, we felt sorry, especially for the participants, because those years cannot be repeated.
Because of the many uncertainties of the pandemic, the Rotary Board has decided to suspend in-person exchanges through June 2022. As we look ahead with hope, we thank Youth Exchange officers, host families, and volunteers for their contributions in years past, and we encourage districts to offer virtual exchanges as a way of connecting students around the world with each other and with our communities.
For those who are not able to participate in Rotary Youth Exchange, Rotary offers other opportunities. New Generations Service Exchange (NGSE) is a Rotary program that deserves wider recognition: It is an excellent opportunity for young people ages 18 to 30 to participate in community service as individuals or in a group and to gain internship experience. Simukai Matshalaga, a Rotaractor from Zimbabwe, stayed with us in Ratzeburg during her NGSE experience three years ago.
In the classic film Lawrence of Arabia, Peter O'Toole plays T.E. Lawrence, the British scholar, military officer, and author who helped Arab tribes in their struggle for independence against the Ottoman Empire.
Lawrence leads a group of Bedouin warriors through the desert for a surprise attack on the Ottoman port of Aqaba. As they reach the end of the desert, they discover that a soldier, Gasim, has fallen off his camel during the night. But it is morning, and the tribesmen, led by Sherif Ali, played in the movie by Omar Sharif, advise Lawrence that going back to find him would be futile, that Gasim would already be dead given the sandstorms and the scorching heat. "Gasim's time has come; it is written," one of the soldiers tells Lawrence.
But Lawrence does go back and finds Gasim near death, staggering in the dunes. When they return to camp, Ali offers Lawrence water. Before taking a drink, Lawrence looks at him and says: "Nothing is written."
This unforgettable scene means more than just a quotable movie line; it represents a way of looking at the world. It is a challenge to fatalism — that we must accept a certain outcome because of the way it has always been. No, Lawrence says, history is not written, yet.
So it is with The Rotary Foundation. We have not yet emerged from the sandstorm of the COVID-19 pandemic and the economic fallout from it. We are still occupied by work to raise awareness, deliver critical personal protective equipment, and provide support for frontline workers.
To better support the growth of global grants, The Rotary Foundation Trustees recently approved policy changes to help balance financial resources with program demands. These changes will take effect 1 July 2021.
The global grants program has been a tremendous success since it launched in 2013-14. That first year, the Foundation awarded 868 global grants worth $47.3 million. By 2019-20, the number of global grants awarded increased to 1,359, worth $95.6 million. While global grant funding increased by more than 100%, contributions to the Annual Fund, which is the primary source for global grant funding, did not keep pace. The demand for global grant funding is far greater than what is available.
Moreover, the Foundation responded to the unprecedented challenges brought on by COVID-19 by awarding $32 million in disaster response grants since March 2020 to projects aimed at fighting the pandemic.
The amount available from the World Fund for global grants each year depends primarily on Annual Fund contributions. Over the last several years, the World Fund, which provides the necessary funding for our highest priority activities, has been depleted before each Rotary year ends, leaving many grant proposals unfunded. This year, the Foundation implemented several cost-saving measures in an effort to increase the funding available for global grants. The Trustees and the RI Board also transferred $15 million from the Foundation's operating reserves and RI's budget surplus to the World Fund. In total, nearly $20 million in additional funding is being made available this year. Unfortunately, it's still not enough to meet demand. Trustees expect a financial shortfall this year and in years to come due to the growing success of the global grant program.
Stories from Around the World
Africa's Agents of Change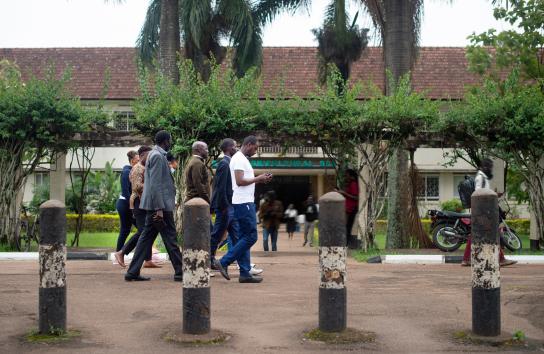 The arrival of the first peace fellows at the new peace center in Kampala, Uganda, heralds the beginning of a new era for Rotary and the continent.
Rotary 2022 International Convention to be held in Houston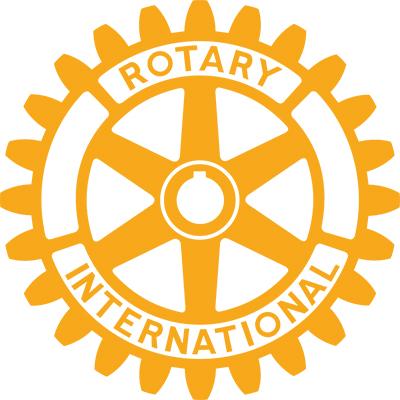 Rotary 2022 International Convention to be held in HoustonThe event will bring more than 20,000 participants from around the world and deliver $30 million in local economic
Rotary International District 9600 Limited ACN 125 588 696
Content Copright
© 2020 Rotary International District 9600 Limited and Rotary International